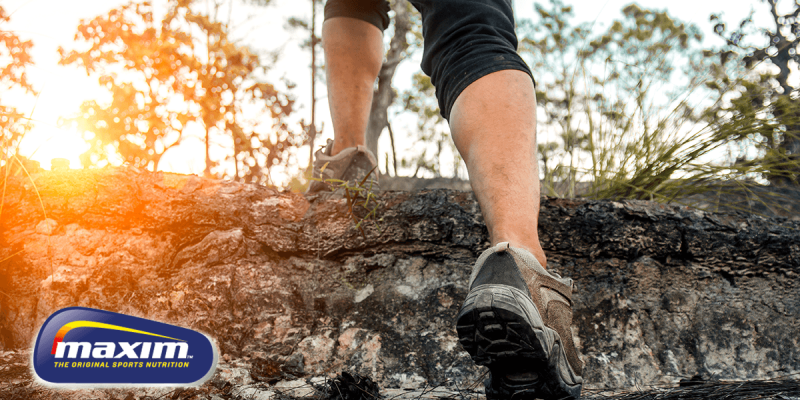 Now at its best! Maxim Apple Cinnamon Energy Bar
Tue 29 September 2020 by Lianne Van den Bosch
Your body needs more than a few extra sugars during long-term intensive exercise. You also need extra vitamins and minerals for a good energy balance, especially when it becomes more "erratic" outside. A simple snack, such as a biscuit, waffle or gingerbread, will not suffice. In particular, they contain refined sugars. A good energy bar consists of high-quality nutrients and provides a solid foundation for a good performance. Have a tasty Maxim Energy Bar Apple Cinnamon before cycling or walking. It gives a nice autumn feeling and provides enough energy to take it hard. The best mental and physical boost!
How do I choose the best energy bar?
The Maxim Energy Bars have been referred to for years by friends and foes as the best and tastiest energy bars. In terms of quality and composition, a very strong bar with extra vitamins, proteins and the correct carbohydrate ratio. Basically, a Maxim Energy Bar consists of natural ingredients such as grains (especially oats) and dried fruit. These are the main sources for direct and long-lasting energy. Oats are a primordial grain and contain mostly carbohydrates that are digested slowly, keeping your blood sugar level stable and your energy during training and competition over a longer period of time. It gives a pleasant stomach filling, so that you do not feel hungry for a long time. In addition, a Maxim bar contains proteins and extra vitamins and minerals to support your digestion, combustion and good muscle function (prevention of cramps). And not unimportantly, all Maxim bars are palm oil free. That is why the Maxim Energy Bars are one of the best energy bars; tasty, functional and sustainable!