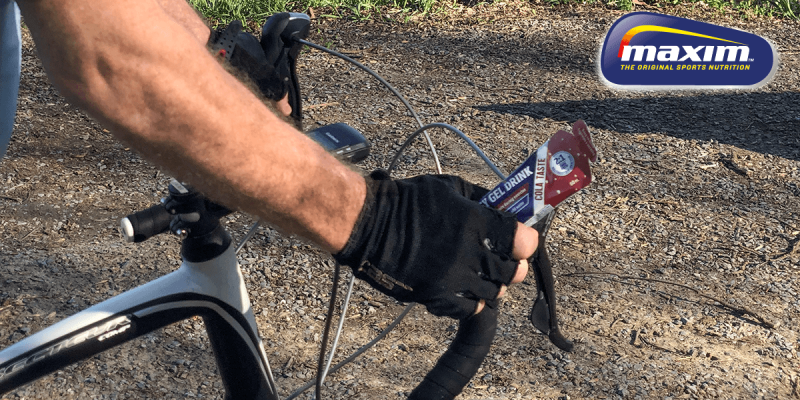 Can you do without a sports drink or energy gel?
Tue 6 October 2020 by Lianne Van den Bosch
The cycling season is in full swing and it is still good races in the autumn. The classics are also beautiful in the fall and the GIRO promises to be a fantastic round with probably a surprise winner as well. This makes cycling so very cool. During the Tour de France, but also during Liège / Bastogne and the Flèche Wallonne, it became very clear once again the importance of good food and drink during a race. You can't live without it, then you don't actually participate. But what do you need, because you won't make it with gels alone!
Gels are very popular!
Most cyclists are now familiar with the use of energy gels. The gels are especially popular for their convenience. They are intended to quickly refuel with new energy, so that you can move forward again. We especially emphasize the word, because gels only give a short energy peak. That is why gels are ideal as a supplement to, among other things, a good sports drink or as an alternative to an energy bar at times when solid food is difficult to take. Gels are also ideal "take-home" and are effective in the last part of the race, on the way to the finish. But gels are less suitable for riding an entire race. You really need more for that!
Sports drink is essential!
It is very important to keep drinking enough and to constantly replenish your carbohydrates, fluids and electrolytes. A shortage of fluids and electrolytes can have a major impact on your energy balance and can cause intestinal problems. For endurance athletes, a combination of too much sugar-rich food and too little moisture is a nightmare. Because if you drink too little, nutrients such as sugars are no longer properly absorbed by the intestines, with all the consequences that entails.
Be aware that with a good sports drink you also get an amount of sugars and carbohydrates. Try to combine this with energy bars for as long as possible. These are generally much more nutritious than energy gels, giving them more energy and longer.
Experience shows that eating solid food during vigorous exercise is difficult. At those times you can choose to combine your sports drink with liquid food, such as Maxim (Power) Gel Drink. Only in the last hour, with the finish in sight and when the bottle is empty, we recommend that you take liquid nutrition in the form of Maxim Gel Drinks. These isotonic gels contain slightly more moisture than the regular energy gels, making them easier and faster to be absorbed by the body.
Maxim Sports Drink contains, in addition to the correct carbohydrate ratio, sufficient electrolytes that are necessary for, among other things, your muscles and the regulation of your moisture balance. A good guideline is to drink 750 ml of sports drink per hour. Preferably a hypotonic sports drink (Maxim Sports Drink), because it contains more electrolytes than a regular isotonic drink. You also need some extra carbohydrates, but not too many! One Maxim Energy Bar every 90 minutes is more than enough. You can also supplement Maxim Sports Drink with a scoop of Maxim Carbo Loader. This allows you to increase your maximum carbohydrate absorption to 80 grams per hour. You do not need extra gels.